Never-Ending Notepad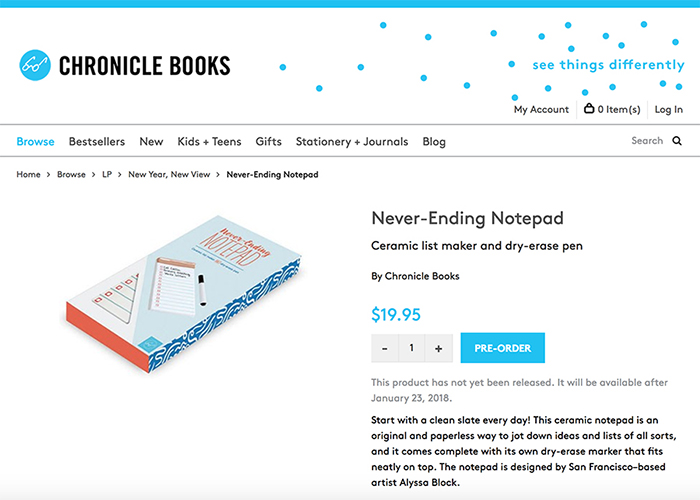 Never-Ending Notepad, 2018
ISBN: 9781452164830
Published by Chronicle Books, San Francisco
Winner of Best Desk Accessory Product, London Stationery Show 2018
"Start with a clean slate every day! This ceramic notepad is an original and paperless way to jot down ideas and lists of all sorts, and it comes complete with its own dry-erase marker that fits neatly on top. The notepad is designed by San Francisco–based artist Alyssa Block."
Available through Chronicle Books bookstores and stockists.